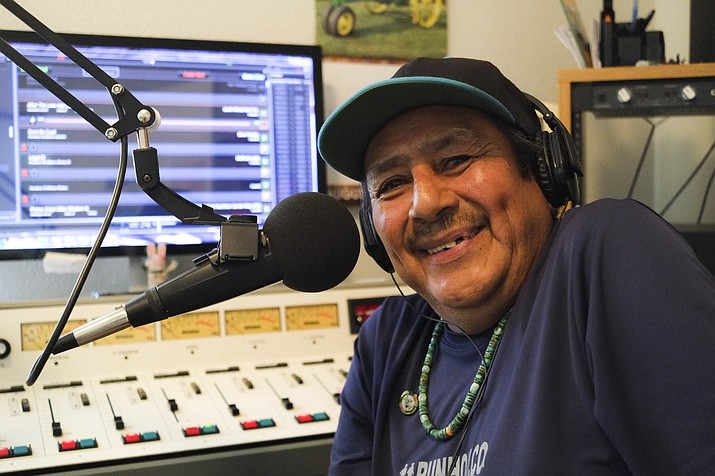 KUYI DJ Jimmy Davis Lucero has worked for the public radio station since 2000. He hosts a morning show and is known across Hopi land for his legendary 'morning cry.'
Stories this photo appears in:
Whether you're 10 or 100, most Hopis who listen to KUYI Hopi Radio are greeted nearly every morning by the DJ Jimmy Davis Lucero's legendary morning cry.