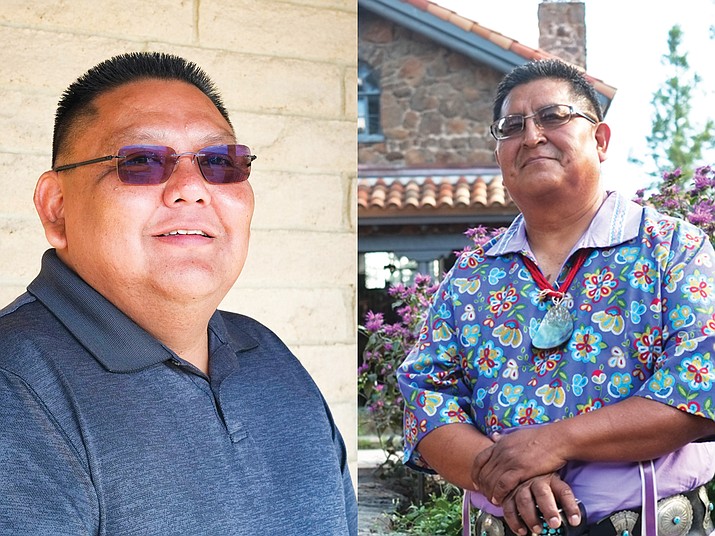 Candidates running for vice chairman of the Hopi Tribe attended a debate at Hopi High School Oct. 11. from left: Lamar Keevama and Clark Tenakhongva.
Stories this photo appears in:

Tribal members will choose a new chairman and vice chairman today, Nov. 9 which will help determine a new reality for the Hopi nation as the Navajo Generating Station (NGS) is slated for likely closure by December 2019.

The vice chairman debate was held Oct. 11 at Hopi Jr/Sr High School (HJSHS) with about 45 people in attendance.