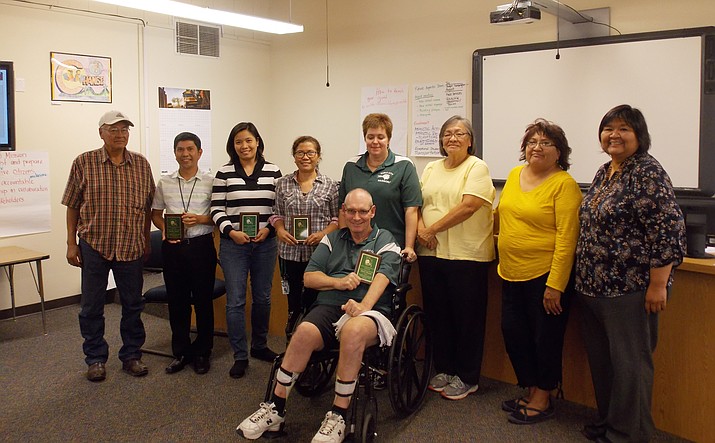 Tuba City Unified School Governing board and acting school Superintendent Sharlene Navaho recognized its Math Department Chair Samson Aquino and fellow math teachers for their discipline and dedication in raising state math testing scores for the past three years at Tuba City High. From left: board member Lee Tsinigine, TCHS math teachers Samsom Aquino, Imelda Torres-San Jose, Amelia Labajo, David Moreau (wife Patricia Moreau), board members Evelyn Kiyaani, Marie Acothley and Acting Superintendent Sharlene Navaho. Submitted photo
Stories this photo appears in:

This month, the ADE (Arizona Department of Education) posted the final scores for all area schools participating in AzMERIT testing.