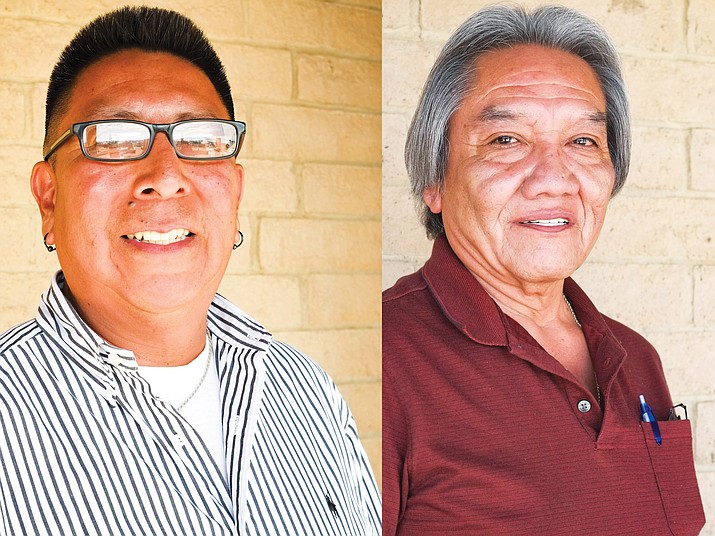 Candidates for Hopi chairman Tim Nuvangyaoma (left) and David Talayumptewa (right) debated Oct. 11 Hopi Jr/Sr High.
Stories this photo appears in:

Tribal members will choose a new chairman and vice chairman today, Nov. 9 which will help determine a new reality for the Hopi nation as the Navajo Generating Station (NGS) is slated for likely closure by December 2019.

Hopi chairman frontrunner David Talayumptewa focused on his experience while Tim Nuvangyaoma emphasized community involvement during the first chairman/vice chairman debate since the primary election.