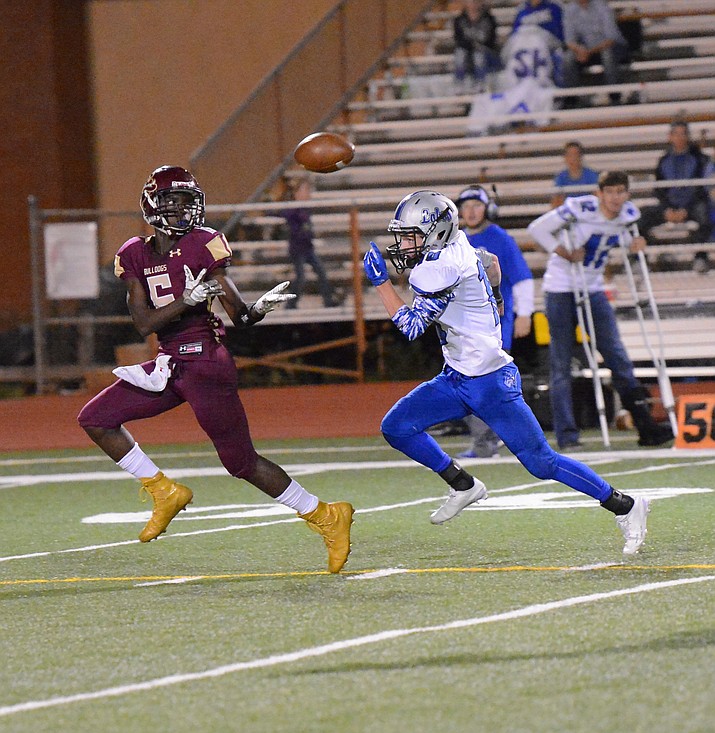 One of Yoann Djass's multiple receptions in the Sept. 22 game against the Snowflake Lobos. The Lobos beat the Bulldogs 54-28. The loss was the Bulldog's first, bringing Winslow's record to 5-1. Photos/Todd Roth
Stories this photo appears in:
The Snowflake Lobos defeated the Winslow Bulldogs 54-28 Sept. 29 in Winslow, improving the Lobos record to 4-2 and dropping Winslow's to 5-1.