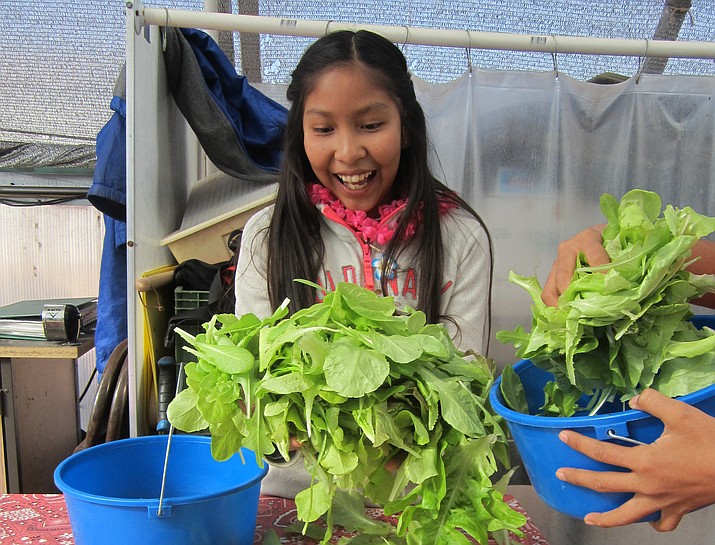 Paige Lomatewama collects the lettuce she harvested at Moencopi Day School's greenhouse March 8. The lettuce was served to students at the school for lunch. Katherine Locke/NHO
Stories this photo appears in:
Moencopi Day School students grow and serve produce at school cafeteria
Students at Moencopi Day School harvested their own greenhouse-grown lettuce March 8, part of the Greenhouse and Garden program, which was then served in the cafeteria, the first time that student-grown produce was served on Hopi.