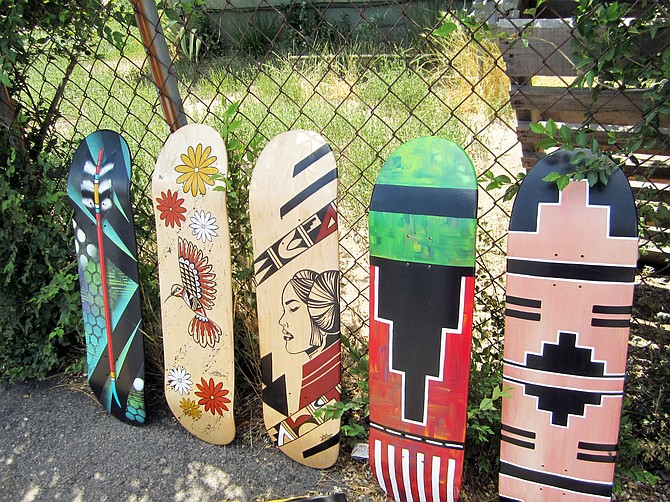 Duane Koyawena and Landis Bahe's skateboards will be on display June 30 at the Skateboard Art Show. Below: one of Koyawena's skateboards with a design by Hopi potter Garret Maho.
Stories this photo appears in: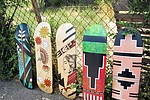 Duane Koyawena, Hopi, and Landis Bahe, Navajo, will put on a Skateboard Art Show June 30 to join two worlds, Hopi and Navajo, together but also to join two art worlds, traditional and contemporary, together.