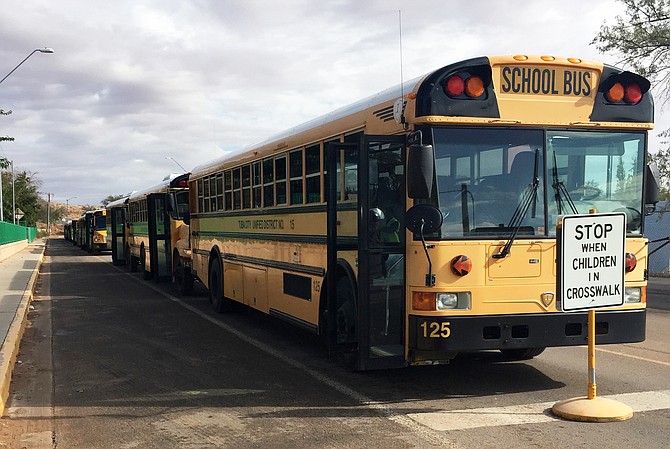 Tuba City Unified School District buses line up at the Tuba City Primary School to drop students off at the end of a school day. The bus line covers Red Lake, Tuba City, Gap-Bodaway, Cameron, Moencopi villages, Hardrock, the Coalmine chapter, and the eastern-most Hopi villages. Photo/Rosanda Suetopka
Stories this photo appears in: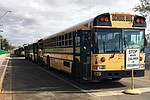 Several written requests have been submitted to Tuba City Unified School District (TCUSD) asking school bus drivers to drop students off in front of their homes because packs of dogs have either chased or tried to bite students who are coming to and from bus stops.