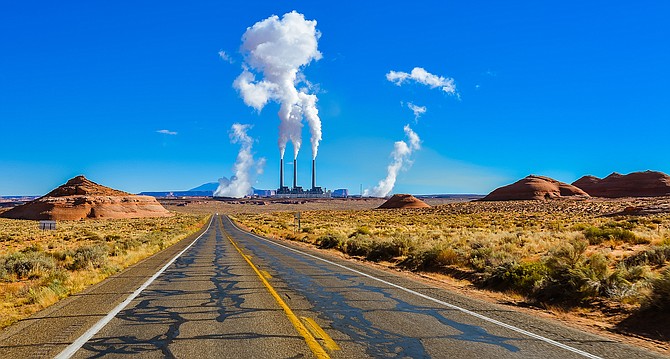 Navajo Generating Station sits a few miles south of Page, Arizona. Adobe stock
Stories this photo appears in: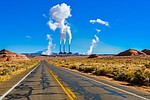 On July 12, leaders of the Navajo Nation and the Hopi Tribe reaffirmed their support for the continuation of the Navajo Generating Station for the benefit of the Navajo and Hopi people.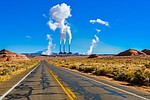 On May 24, Navajo Nation Council Speaker LoRenzo Bates introduced legislation which seeks the council's approval of an agreement between the Nation and the owners of the Navajo Generating Station to extend the operations of the power plant until December 2019.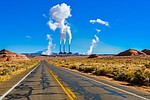 Instead of begging for charity, the president of the Navajo Nation and chairman of the Hopi Tribe should be dancing in the streets like Hopi and Diné grassroots people, who are celebrating their independence from greedy energy corporations, which have devastated our land, waters, archaeological and burial sites, cultural resources and cedar trees, which Hopi people use for healing and purification.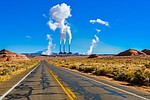 The Navajo Nation and Hopi Tribe are calling on Salt River Project and other owners to keep the Navajo Generating Station (NGS) in full operation for the benefit of the tribes and the state of Arizona.