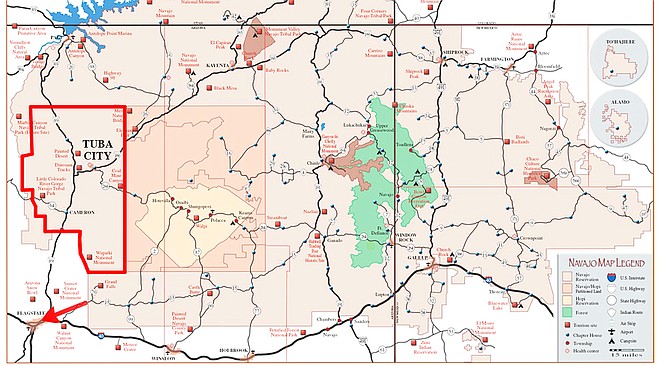 The Bennett Freeze area, highlighted in red, shows the area that was affected by the 1966 freeze on the Navajo Nation. Map from report given to the U.S. General Accounting Office's Navajo-Hopi Resettlement Program
Stories this photo appears in: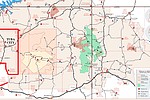 On July 27, Navajo Nation President Russell Begaye signed a grant agreement between the Navajo Nation and Navajo Housing Authority (NHA) for $3 million to build homes on the Former Bennett Freeze Area (FBFA).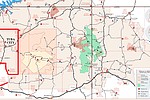 The Navajo Nation Council approved legislation that would provide $225,000 from the Unreserved, Undesignated Fund Balance to carry out a pilot project to construct 10 homes in the Former Bennett Freeze area.