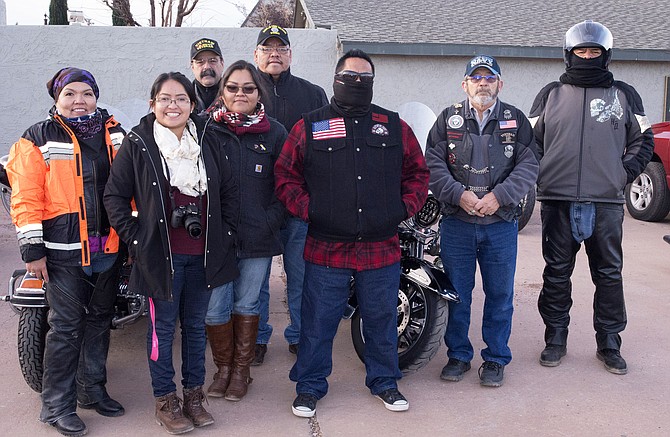 The Navajo Hopi Honor Riders get ready to take Navajo Code Talker George Willie to Camp Navajo in Bellemont from Greer's mortuary in Winslow, Arizona. Various police departments will also take part in escorting Willie to Bellemont. Photo courtesy of Parker Pioneer
Stories this photo appears in: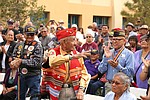 The Navajo Nation has suffered a tragic loss in the passing of George P. Willie Sr., a Navajo Code Talker, 2nd Marine Division, who served from 1943 to 1946.