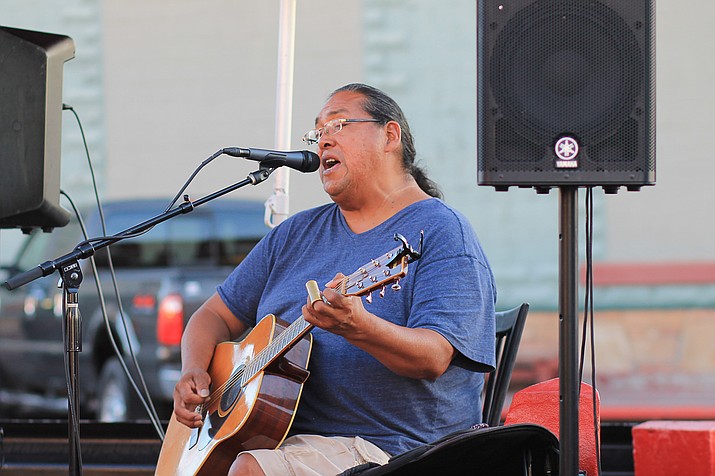 Navajo/Ute musician Aaron White was nominated in 2003 for a Grammy after touring throughout Europe and the U.S. White plays a variety of music for audiences of all cultures and ages. Wendy Howell/NHO
Stories this photo appears in:

In 2003, musician Aaron White and his group, Burning Sky, were nominated for Best Native American Recording at the Grammy Awards. Although the group lost the Grammy to Mary Youngblood for her album, Beneath the Raven Moon, White and Burning Sky went on to win 2003 Group of the Year from the Native American Music Awards.