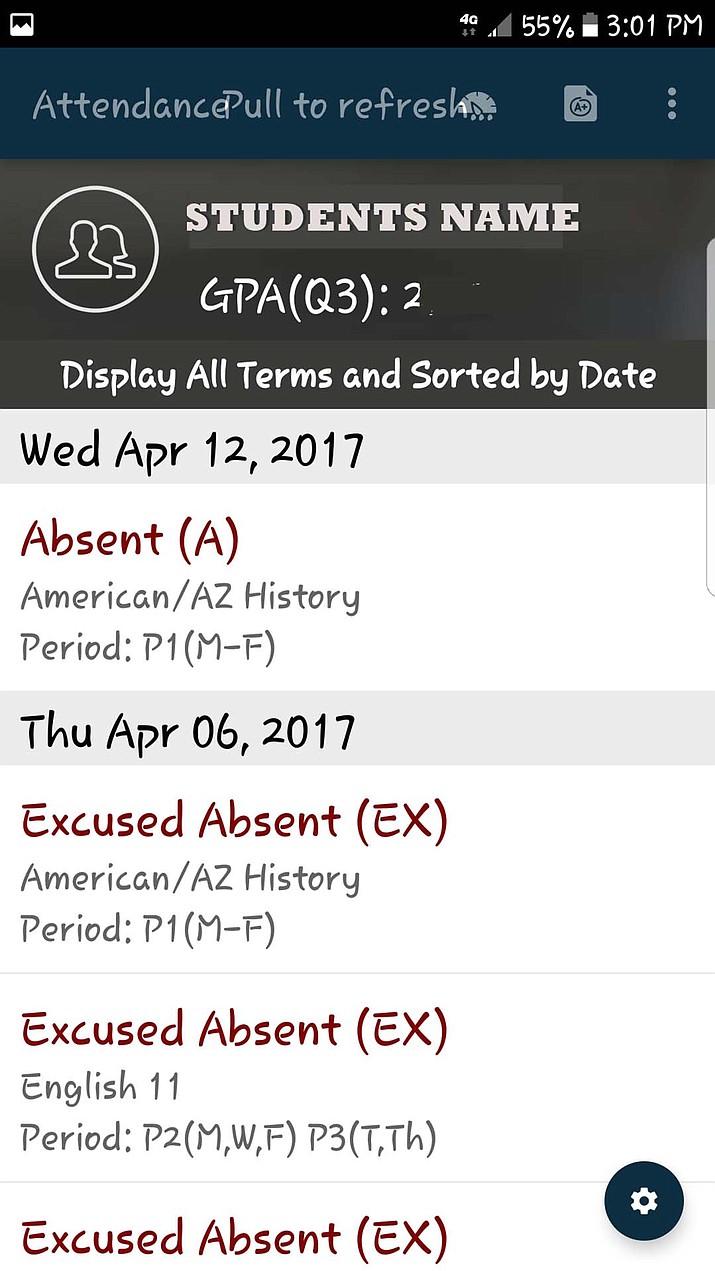 A sample of the opening screen of the Tuba City School District's app. that allows parents to track students attendance, homework, schedules and more. Rosanda Suetopka/NHO
Stories this photo appears in:

Parents to receive access to student and district info via new cell phone app
A new, free district wide cell phone application is available in Tuba Unified School District (TCUSD) so parents can find out information about student's attendance, homework, daily bulletins, course schedules and more.