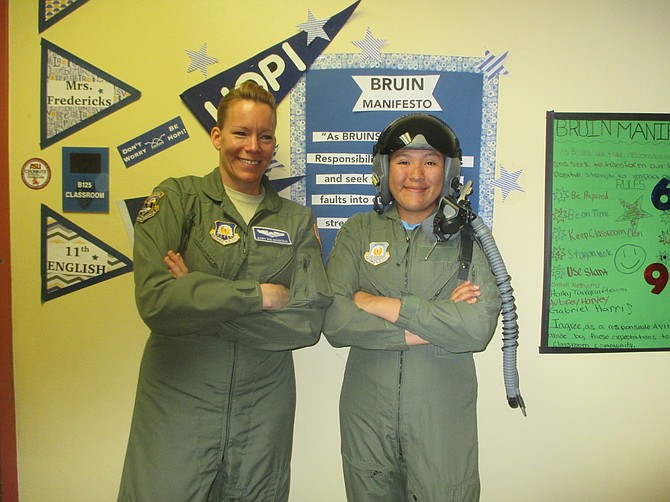 A Hopi High Junior ROTC cadet Betty Dewakuku poses with Sgt. Major Marella Big Mountain from Embry Riddle University. Stan Bindell/NHO
Stories this photo appears in: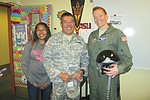 Major Marella Big Mountain, professor of Aerospace Studies for the Air Force Reserve Officer Training Corps (ROTC) at Embry-Riddle Aeronautical University in Prescott, along with Embry-Riddle students, visited Hopi High to tell them what the university has to offer them.