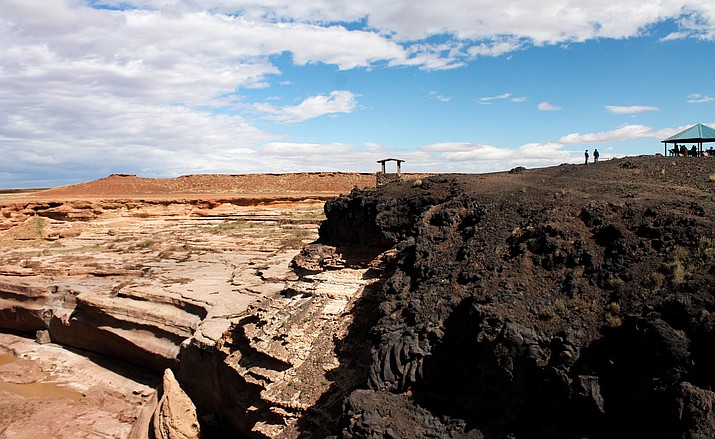 VIsitors to Grand Falls can enjoy a new interpretive site featuring a covered ramada with picnic tables and a restroom facility. The site features panels sharing the history of the falls and the legacy of Navajo Code Talkers. The site was dedicated in a ceremony Sept. 22.
Stories this photo appears in:

The name does it no justice. On days when the classic red rocks, cliffs and earth of the Navajo Nation stand out against the clear blue western sky and puffy white clouds create shadows and images on the landscape, Grand Falls is breathtaking.