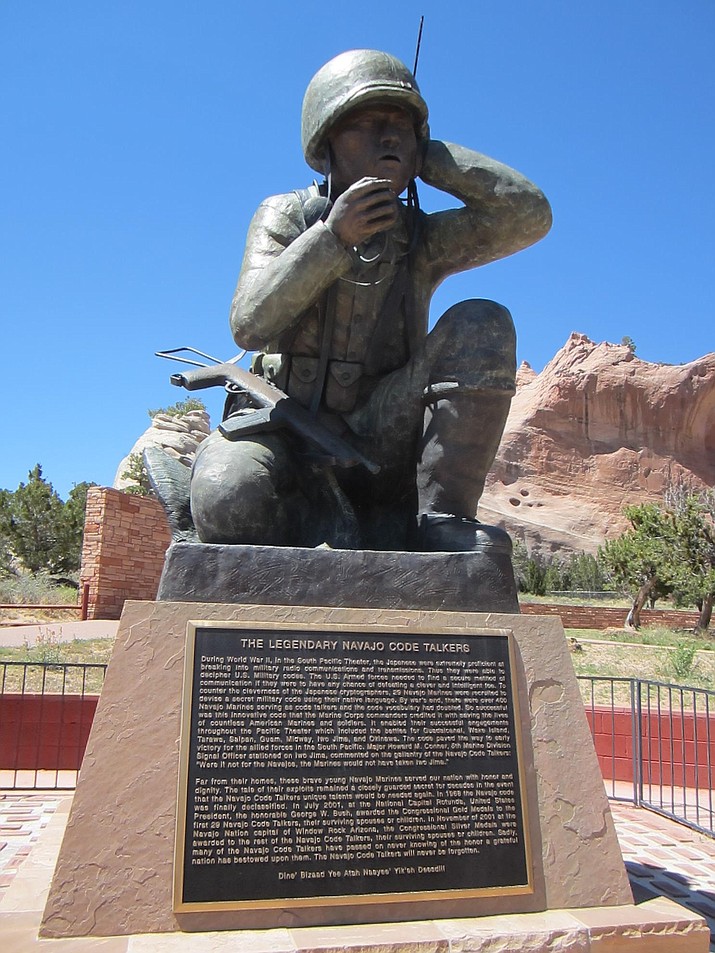 The Navajo Code Talker Memorial in Window Rock, Arizona honors those who saved the Nation by their use of the Navajo language during WWII to create an unbreakable code. Katherine Locke/NHO
Stories this photo appears in:
Window Rock, Ariz. — Navajo Code Talker Joe Hosteen Kellwood passed away Sept. 5. He was 95.