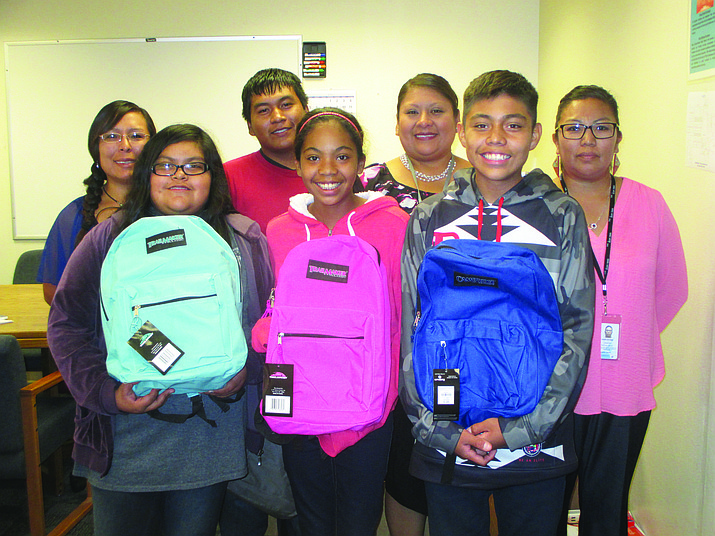 Hopi Junior High students were glad to display handbags brought by the vice chairman's office that was donated by MILK. They are, from left, Anna Saufkie, executive secretary from the vice chairman's office; Elise Sakenima, Jarius Campus, Aiyana Tikas, head teacher Lucille Sidney, Xander Mitchell and Dawn Keevama, receptionist for the vice chairman's office. Photo/Stan Bindell
Stories this photo appears in:

POLACCA, Ariz. — Around 180 Hopi Junior High students received backpacks filled with supplies thanks to the Chandler non-profit called Make an Investment in Love and Kindness (MILK) Aug. 24.