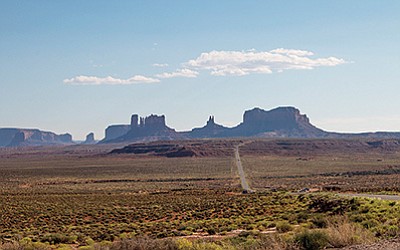 Nearly 200 miles separate Navajo Mountain from Monticello in San Juan County, Utah. The trip requires drivers to first travel south into Arizona before traveling north to the county seat. In between the two destinations rests Monument Valley Navajo Tribal Park. Photo/Erin Vogel-Fox/News21
Stories this photo appears in:

SAN JUAN COUNTY, Utah - Terry Whitehat remembers gathering at the community hall in Navajo Mountain each election day, where Navajo Nation members in this remote Utah community would cast their ballots.