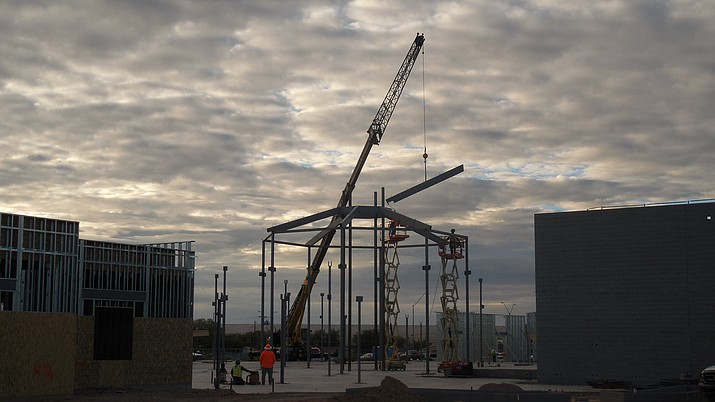 Steel girder beams are the interior support structure for the center "Hogan" octagon shaped building at the new Tuba City Unified School District's new school for kindergarten through fifthh grade. The proposed completion date will be December of 2016. Photo/ Rosanda Suetopka
Stories this photo appears in:

The construction of Tuba City's new digital, sustainable school is moving along with construction of more classrooms, a multi-purpose building, gym area, an auditorium stage and cafeteria, including a food preparation and storage area.