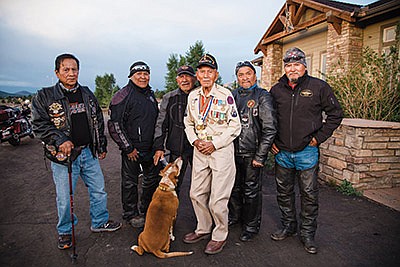 The Navajo Hopi Honor Riders escorted Korean War veteran Keith Goldtooth to Tuba City May18. From left: Earl John, Edward Kirk, Goldtooth, Terry Lewis and James Sagg. Ryan Williams/NHO
Stories this photo appears in: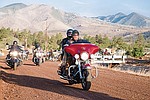 FLAGSTAFF, Ariz. - It was still dark outside with the early morning light barely breaking the nighttime sky. The only sound is a lone motorcycle, which is soon joined by others, rumbling from up the driveway of the Piestewa's family home.