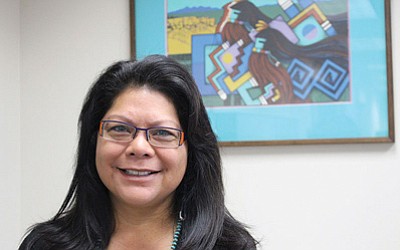 Patty Talahongva: "Look at the legacy of the boarding schools. Separation of child from family and community. How would your family survive that? How do generations of that recover?" Clarissa Cooper/Cronkite News
Stories this photo appears in:

Tribes, governments move to reverse struggles of state's Native American students
PHOENIX - Rosalie Lalo was 5 when the U.S. government sent her decades ago to the Phoenix Indian School, more than 200 miles away from her Hopi family home. She was forbidden to speak her Native language, her long hair was cut and she was stripped of a traditional Hopi childhood.