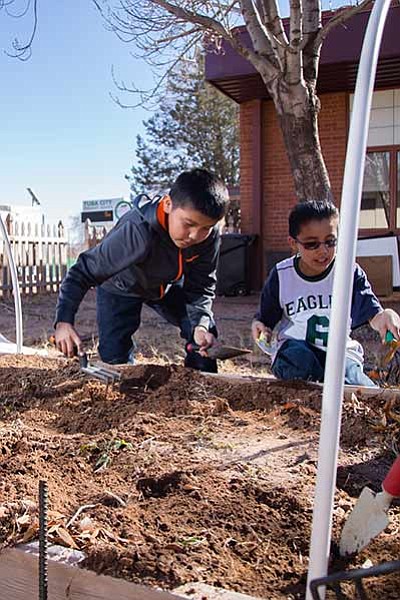 Ayden Carr and Keyon Jensen rake the soil to get it ready for planting pea seeds Feb. 9 at Tuba City Primary School's garden. The kids completed a lesson on soil prior to getting the soil ready for planting.
Stories this photo appears in:

Feast of the Future FoodCorps program at Tuba City Primary looks to increase kids' consumption of fruits and vegetables within a traditional diet
TUBA CITY, Ariz. - Kids from Tuba City Primary School are getting a chance to spend quality time outside learning about gardening and nutrition, thanks to FoodCorps, a non-profit nationwide organization that connects kids to real food.