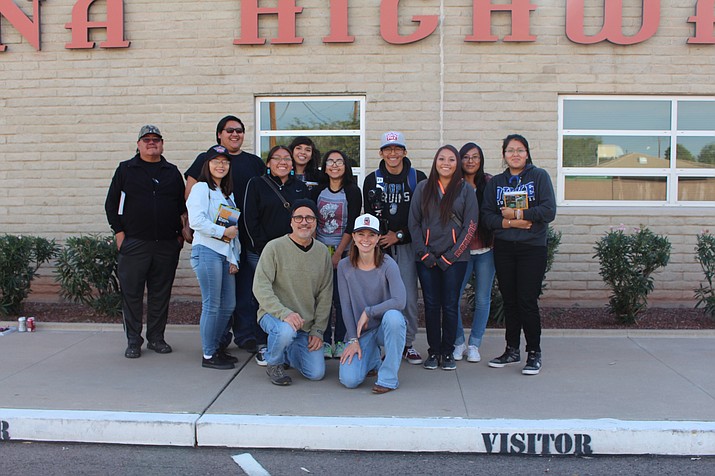 Hopi High media students hang out with Arizona Highways editors. They are, from left,. driver Dixon Silas, Tyesha Lomayaktewa, Ronald "Slippers" Lopez, Larissa "Mayor" Mariano, Serena Leslie, Elyse "Mouth" Casarez, Kyle Secakuku, Janissa Lahaleon, Breana Saufkie and ShiDaisy Nelson. Editor Robert Stieve and Associate Editor Kelly Vaughn are in the front. Stan Bindell/NHO
Stories this photo appears in:

Hopi High journalism students tour popular magazine headquarters, visit afterschool media program
At Arizona Highways, the Hopi High students looked up at the editor's wall where they could see all 60 pages laid out for the next edition.