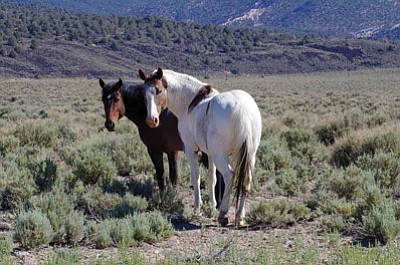 Wild horses, like these in Nevada, are protected by federal law. But the Forest Service says horses in Tonto National Forest enjoy no such protection and had proposed a roundup. Photo/Ed via flickr/Creative Commons
Stories this photo appears in:

WASHINGTON - The U.S. Forest Service said Thursday it has put a planned roundup of up to 100 horses in the Tonto National Forest on hold until September, when Congress returns from recess.