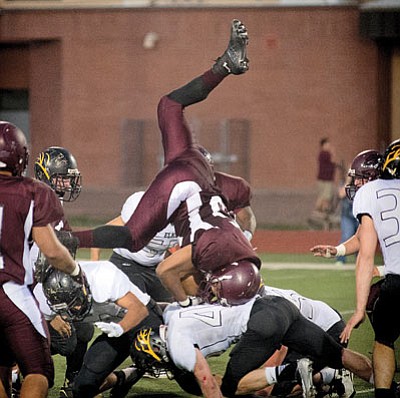 A Winslow Bulldog flips over Round Valley players Sept. 12. Despite the effort, Round Valley prevailed 42-8. Photo/Todd Roth
Stories this photo appears in:

Bulldogs fall to Elks 42-8 Sept. 12, now 2-1 for season
WINSLOW, Ariz. - The Round Valley Elks stayed undefeated at 3-0 when they visited Emil Nasser Stadium and ruined Homecoming for the Winslow Bulldogs 42-8 on Sept. 12.