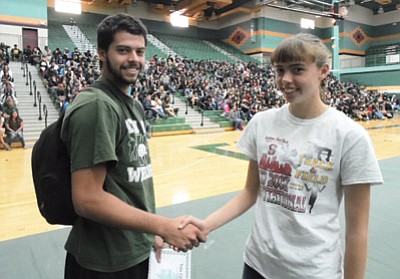 Wesley Loughran and Brianna Loughran are the 2014 Tuba City High School Co-Salutatorians. Photo/Rosanda Suetopka
Stories this photo appears in:

TUBA CITY, Ariz. -Tuba City High School has named Isaac Manrique its Valedictorian for 2014. Manrique is the son of Kathleen O'Neill. His final grade point average (GPA) is 4.38.