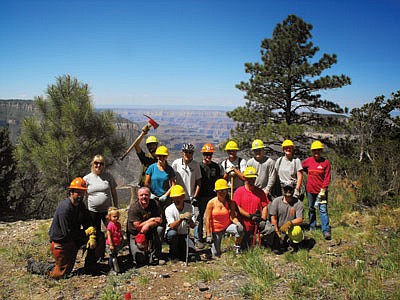 Volunteers from the Memorial Day weekend Rainbow Rim Trail extension project. Cassie Hagemann/U.S. Forest Service, North Kaibab Ranger District, Kaibab National Forest.
Stories this photo appears in: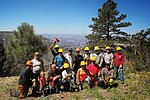 FREDONIA, Ariz. - Friends of the North Kaibab Ranger District, the International Mountain Bicycling Association (IMBA), the Southern Nevada Mountain Bike Association (SNMBA), Zion Cycles, and Utah Mountain Biking Tours volunteered their time this past Memorial Day weekend to break ground on the new Rainbow Rim trail extension located along the North Rim of the Grand Canyon on the Kaibab National Forest.
By Navajo-Hopi Observer
June 10, 2014