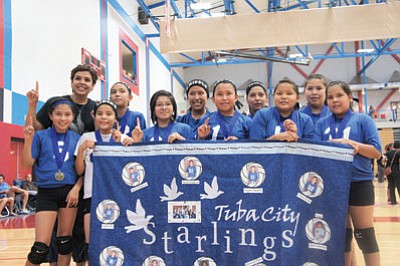 The 2014 Starlings Volleyball Club National Champions. Top row from left: coach April Clairmont, Jayda Chee, Kyra Slim, Amanda Goldtoot and Liliana Begay. Bottom row from left: Gracie Henderson, Gracee Curley, Kimmery Begay, Devynn Hatathlie, Carman Skacy and Naomi Goldtooth. Submitted photo
Stories this photo appears in: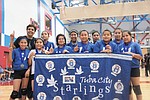 Starlings beat 18 teams from across the U.S. to earn the title.
By Katherine Locke
July 8, 2014