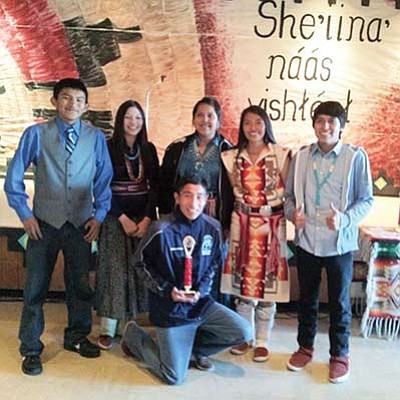 Sophomore Navajo language students at Window Rock High School pose with their trophy at the conclusion of the Diné Song and Dance-Diné Spelling Bee Fair that took place Nov. 18 in Tsaile, Ariz. Back row from left: Dexter Paul, Olathe Antonio, Elisha Kee, Natasha Yazzie and Joshua Henry. First row: Nathaniel Henio. Submitted photo
Stories this photo appears in:

Students won six Navajo speaking and cultural skills awards during the Song and Dance and Spelling Bee Fair Nov. 18 in Tsaile, Ariz.