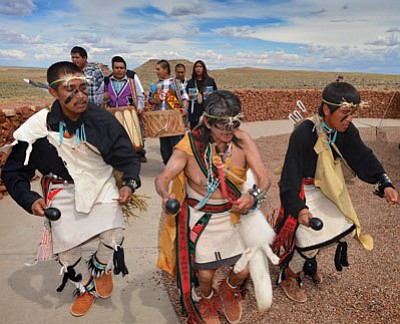 Coyote Boy dancers with drummers and singers perform at Homolovi State Park Aug. 2 during Suvoyuki Day festivities. Photo/Todd Roth
Stories this photo appears in:

WINSLOW, Ariz. - Suvoyuki is a Hopi word that means to accomplish work through a joint effort. Suvoyuki Day is an annual festival at Homolovi State Park that celebrates the partners who have helped to protect and save Homolovi area archaeological and cultural sites from destruction.