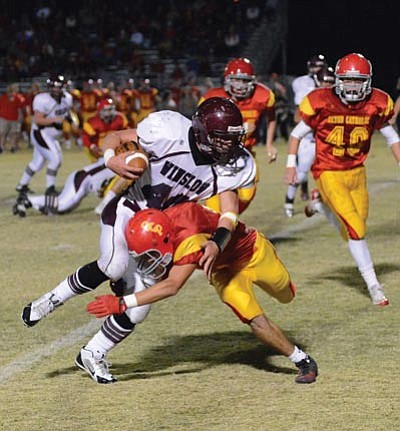 Winslow's Kelly Wood breaks away from Seton Catholic defenders. Wood ran for 312 yards during the Bulldogs' Nov. 16 27-20 loss. Photo/Todd Roth
Stories this photo appears in:
Winslow fights hard but falls short in 27-20 season ending loss at Seton Catholic, Kelly Wood runs for 312 yards on 40 carries
The Seton Catholic Sentinels ended Winslow's season Nov. 16 defeating the Bulldogs 27-20 on Seton Catholic's home field in one of the final games of the Division IV Arizona State Football Playoffs.