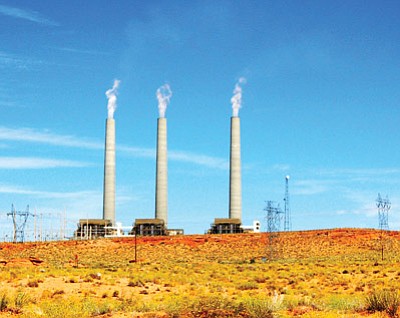 The Navajo Generating Station burns locally mined coal, providing jobs and power for the Central Arizona Project and other services. In the process, it also produces some of the largest amounts of air pollution among power plants in the West. Submitted photo
Stories this photo appears in: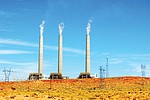 On June 26, a stakeholder group that includes the Navajo Nation, signed on to an alternative proposal to the Environmental Protection Agency's (EPA) proposed rule to reduce emissions at the Navajo Generating Station (NGS).
By Katherine Locke
August 6, 2013