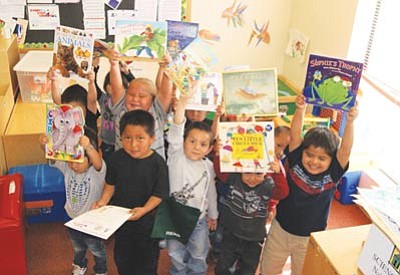 Children at a Navajo Head Start enjoy new books the Navajo Library donated April 16. Submitted photos
Stories this photo appears in:
On July 17, the Navajo Nation Council approved emergency funding for Navajo Head Start.
During Christmas, Santa Clause delivers gifts to little children all across Navajo land. But on April 16, the Navajo Library delivered gifts of books to Navajo children at four Navajo Head Start schools: Kinlichee, Jeddito, Steamboat and Low Mountain, Ariz.