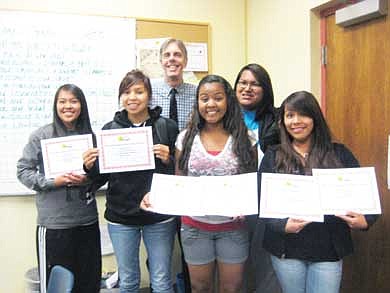 Hopi High radio award winners Dez Kuyvaya, Shano Mike, Christina Rucker, Anthony Antone and Otivia Puhuhefvaya. Principal Glenn Gilman looks on. Stan Bindell/NHO
Stories this photo appears in: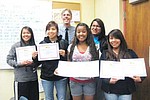 POLACCA, Ariz. - Hopi High School won 13 media awards, nine for broadcast radio and four for journalism, from the Arizona Interscholastic Press Association.
By Navajo-Hopi Observer
May 29, 2012