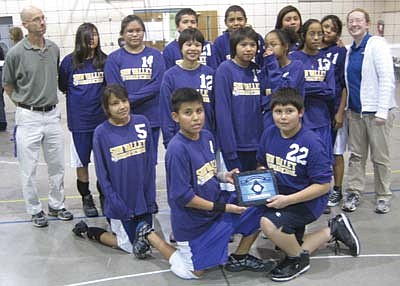 Submitted Photo
The 2011 SVIS Championship squad. Pictured from left, front row, are Miquela Honie, Jaron Greyeyes and Jeremiah Jones; center from left are Loke Embrey, Brianna Chee, Ashley Ross and Courtney Ross; and back from left are Coach Steve Lesko, Desirae Begay, Krisdale Spencer, Johnathan Jones, Shawn Maxson, Hailey Goodman, Tasha John and Coach Kelly Glisson.
Stories this photo appears in: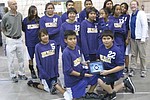 On Dec. 9, Sun Valley Indian School (SVIS) repeated as the Desert Pines Sports League volleyball champions.
By Navajo-Hopi Observer
January 6, 2012