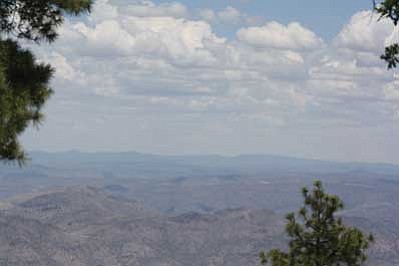 This breathtaking view comes from the top of Pine Mountain. Stan Bindell/NHO
Stories this photo appears in:

Enjoy the cool waters of Sycamore Creek on a warm day
PINE MOUNTAIN, Ariz. - Arizona Highways calls Pine Mountain a good winter hike. Some folks say it should be hiked in the fall because the leaf colors are glorious. So, why the heck did we hike it during the heat of the summer?