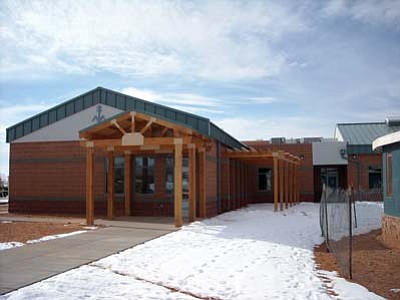 Photo/George Hubbard
The Dennehotso multipurpose building houses the community chapter house, post office and senior citizens center. The $1.9 million facility has been in development since 1998, when it was originally planned as a stand-alone senior citizens center. Funding from the Navajo Nation, state of Arizona, state of Utah, Navajo Abandoned Mine Lands and the Dennehotso Chapter made the facility a reality
Stories this photo appears in:

For one secluded Navajo community, the days of squeezing into cramped office conditions are finally over.