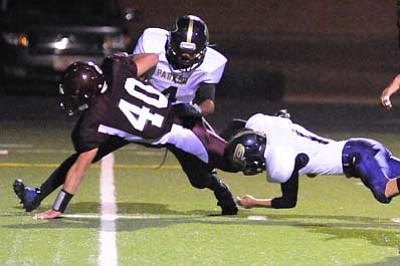 Todd Roth/NHO
Sophomore wide receiver Kelly Wood attempts to gain extra yards for his team before being taken to the ground.
Stories this photo appears in:

The Parker Broncs ended the season for the Winslow Bulldogs with a 21-18 upset victory over them in a first round Division Four Playoff game played in Winslow on Friday. The loss ended Winslow's season with a 7-4 record. Parker advanced to the second round with an 8-3 record.