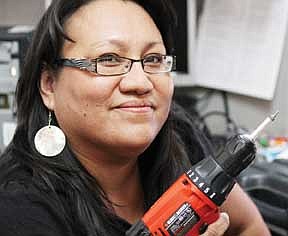 Photo/Rick Abasta
Principal information technician Sylvia Jordan has worked closely with Navajo chapters for the past five years, troubleshooting computers, installing software and providing training. Jordan said the division and chapters must drill down and find free services to continue the public access effort at the chapter houses.
Stories this photo appears in:
The Gates Foundation developed an advanced empire.
By Rick Abasta
June 21, 2011