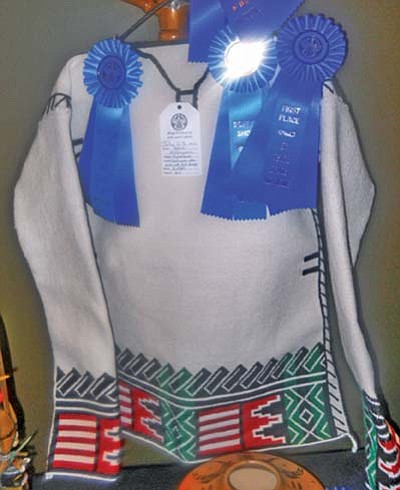 Rosanda Suetopka Thayer/NHO
Winning this year's Hopi Show's Best of Show Award was Daniel Kelhoyouma. He was recognized because of his traditonal textile entry of a paired set of traditionally embroidered woven cotton shirt and a men's traditionally embroidered kilt sash.
Stories this photo appears in:
Daniel Kelhoyouma takes best of show winner
The Museum of Northern Arizona (MNA) held their annual Hopi Show over the Fourth of July weekend, drawing large audiences and a variety of art.