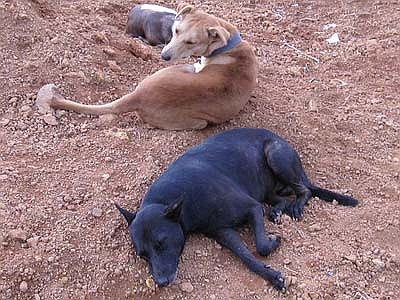 Stray dogs are a common problem across the Hopi Reservation.
Stories this photo appears in:
This weekend a person was tragically attacked by a pack of dogs in the Village of Hotevilla.
HOPI RESERVATION, Ariz. - A dog that had been severely injured suffered needlessly for three days while the Hopi Tribal Rangers Office and Hotevilla Village Administration officials haggled over who had responsibility to "put the dog down."
By Rosanda Suetopka Thayer
January 25, 2011