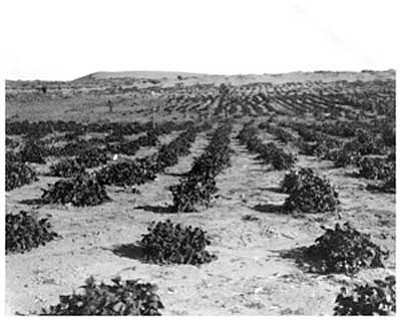 Courtesy of the Field Museum of Natural History, Photographer unidentified
Valley between Kykotsmovi and old Oraivi. Large bean fields and orchard trees, circa 1901.

Stories this photo appears in:

KYKOTSMOVI, Ariz. - One of the ways Natwani Coalition has sought to carry out its vision of preserving and restoring the healthy food system and agricultural traditions of the Hopi and Tewa people is through events such as the Hopi Historic Agricultural Photo Exhibit and Hopi Agricultural Expo. This public event is slated to open Jan. 22 from 10 a.m. to 4 p.m. at the Moenkopi Legacy Inn and Suites.