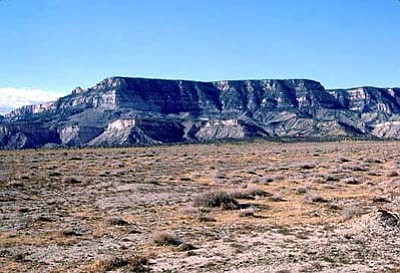 NHO file photo
Black Mesa, located near Kayenta, is called Dziłíjiin (Black Mountain) because of the numerous seams of coal which run through it. Coal has been strip mined from the mesa since the 1960s by Peabody Western Coal Company, raising concerns over the use of groundwater to transport the coal across slurry lines.
Stories this photo appears in: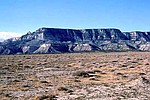 FLAGSTAFF, Ariz. - Last week, a settlement agreement was reached with the federal government allowing the public release of documents related to the Peabody Coal Companies' coal mines on Black Mesa. In 2010, Native American and conservation groups sued the Office of Surface Mining in federal court for withholding records related to coal mining operations on Black Mesa. The agency had refused to disclose records - including a valid operation permit - despite an April 2010 Freedom of Information Act request and a subsequent appeal in June 2010 for fulfillment of that request.
By Submitted by Andy Bessler
February 15, 2011