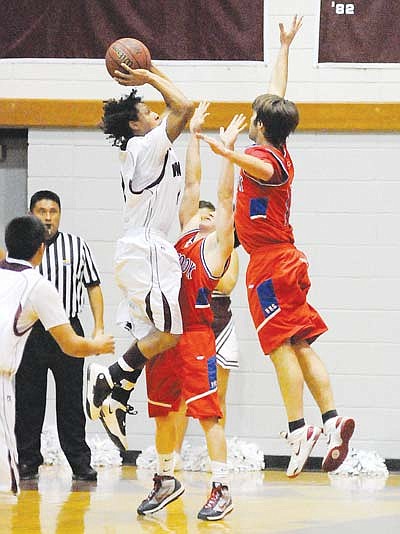 Todd Roth/NHO
A Winslow Bulldog player attempts a shot while being defended by two Holbrook Roadrunners. Despite a great effort, the Bulldogs were defeated by the Roadrunners by just one point with a final score of 52-51.
Stories this photo appears in: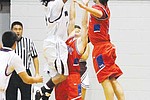 WINSLOW, Ariz. - The Winslow Lady Bulldogs got revenge for an earlier loss to Holbrook but the Winslow boys saw a gallant comeback attempt fall short and lost to the Roadrunners for the second time in the season.