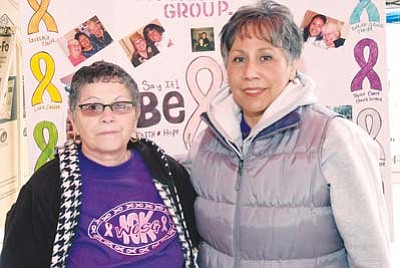 Todd Roth/NHO
The two main organizers of this year's Cancer Walk were fellow cancer survivors Sophia Salazar and Petra Velez.
Stories this photo appears in:
WINSLOW, Ariz. - On Oct. 23, Winslow cancer walkers gathered at Winslow Ford to register and start their 10k walk. About 150 walkers were in attendance and walked from Winslow Ford to Cake's Nissan and back, a distance of 10 kilometers, or about 6.2 miles. Each walker had a sponsor who pledged money for the walk.