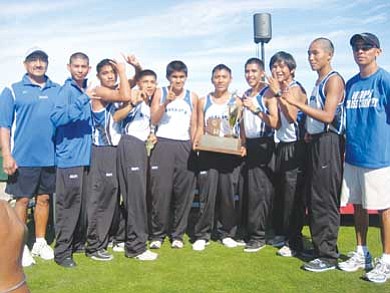 Stan Bindell/NHO
The Hopi High boys state championship team won their 21st consecutive state cross country championship on Nov. 6. Justin Secakuku won the individual state title with a time of 16:12:54. Coach Rick "The Legend" Baker noted that Hopi hadn't won an individual title since 2001. "It was a good team effort," he said.
Stories this photo appears in:
Boys cross country team wins 21st consecutive state XC title.