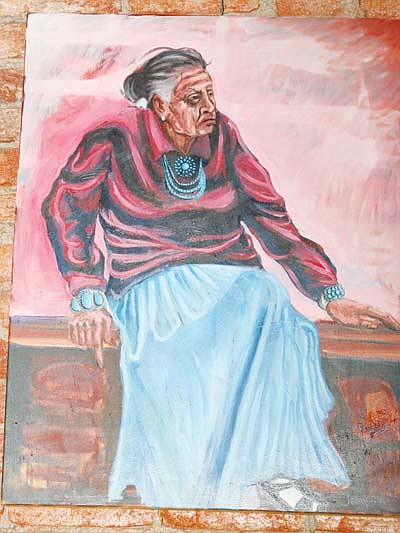 Lisa Viotti/NHO
A sample of one of Jeremy Singer's paintings. Singer frequently uses images of his Navajo family for his paintings, but dislikes being labeled as a "Native artist."
Stories this photo appears in: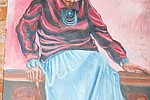 FLAGSTAFF, Ariz. - Navajo painter Jeremy Singer recently had his work on display at Mountain Oasis in Flagstaff. "I chose to paint my point of view," he said. "I chose images of my family who happen to be Navajo. I don't want to be labeled a Native artist. It's a struggle to be a Native artist because we get lumped in that category and it's hard to work our way out of that label."
By Stan Bindell
November 2, 2010