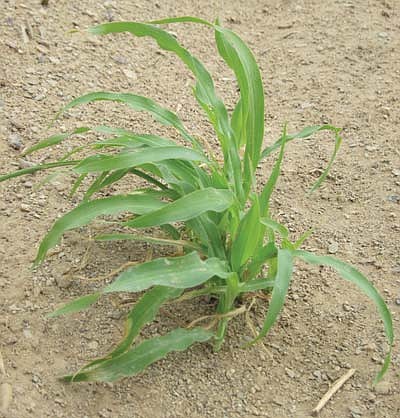 Rosanda Suetopka Thayer/NHO
Individual corn plants are gently nurtured and given great care by Hopis utilizing the dry-farming method. Each plant must be precisely planted to a certain width and depth apart from each other to have the greatest opportunity to yield a maximum crop at the end of harvest season.
Stories this photo appears in:

HOPI RESERVATION, Ariz. - In northern Arizona, where the average yearly rainfall is about 12 inches or less, the Hopi people have managed to endure and thrive by utilizing a tried and true method of farming that is totally dependent on natural precipitation. This dry farming method is based on faith, keen observation, Hopi science methods and what the ancestors say is a "heart full of prayer."