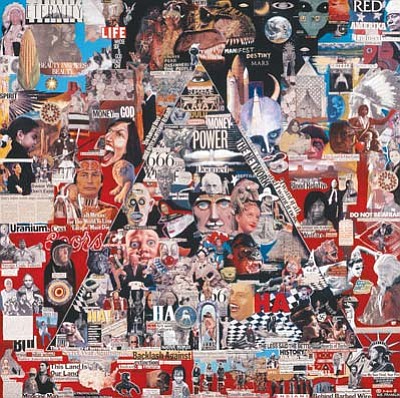 Image courtesy of William Franklin
The End of the Trail: The Past, the Present and the Future.
Stories this photo appears in:

FLAGSTAFF, Ariz. - Bucking the system might feel good sometimes, but does it allow for success? This is something that noted Navajo artist William Franklin considers as he displays a collage for the second time since its creation several years ago.