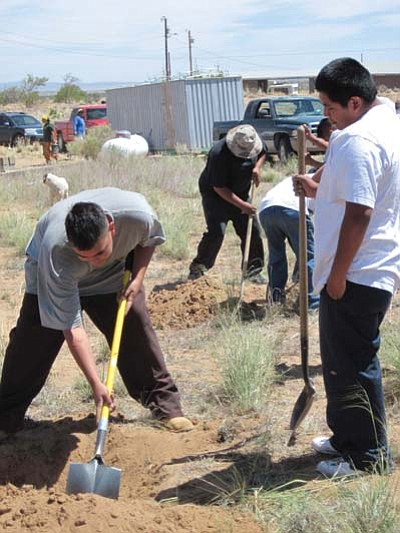 Rosanda Suetopka Thayer
Michael Thayer (left) and Jerold Quamahongnewa assisted in fruit tree planting activities this past week in Hotevilla.The activity was one of cross generation and cross cultural exchange resulting in a communal garden that will benefit all of the village members.
Stories this photo appears in: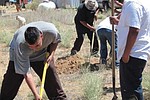 HOTEVILLA, Ariz. - It's the dream partnership that is now five-years-old and going strong. The Fruit Tree Planting Foundation (FTPF), based out of northern California, partnered recently with Hopi Tutskwa Permaculture to create new drip-irrigated orchards for Hopis by planting fruit trees in several Hopi communities and schools.
By Rosanda Suetopka Thayer
June 2, 2010